Collaborations with our partner RIs
---
Euro-BioImaging has signed bilateral Collaboration Agreements with Eu-Openscreen ERIC, Instruct-ERIC and ELIXIR to underline the strategic importance of working very closely with those research infrastructures to ensure sustainable, joint service provision to the partly overlapping user community. Below are short descriptions on the scope and the technology and service portfolio of our partner RIs, including websites and contact details. Please reach out to us if you would like to receive further advice on working with our partner RIs in joint research projects between them and Euro-BioImaging (info@eurobioimaging.eu).

EU-OPENSCREEN ERIC
European Infrastructure of Open Screening Platforms for Chemical Biology
DESCRIPTION
EU-OPENSCREEN is a Research Infrastructure (RI) of open screening and medicinal chemistry platforms, which enables small molecule studies in Chemical Biology. Scientists are enabled to use compound screening methods to validate novel therapeutic targets and support basic mechanistic studies addressing fundamental questions in cellular physiology – across human, animal and plant systems – using chemical biology methods. In fact, EU-OPENSCREEN integrates high-capacity screening platforms throughout Europe, which jointly use a rationally selected compound collection, comprising up to 140.000 commercial and proprietary compounds collected from European chemists. EU-OPENSCREEN offers to researchers from academic institutions, SMEs and industrial organisations open access to its shared resources. EU-OPENSCREEN will collaboratively develop novel molecular tool compounds with external users from various disciplines of the life sciences.
ACCESS TO TECHNOLOGIES
The offered technologies can be accessed at EU-OPENSCREEN partner sites: advanced screening platforms and medicinal chemistry facilities. EU-OPENSCREEN offers a jointly used rationally designed compound collection and operates an open-access bioactivity database, which will be accessible on a global basis. Users are requested to submit project proposals to the EU-OPENSCREEN central office. Depending on the project requirements, the RI can be accessed remotely or on-site.
Currently, the offered services include:
high-throughput compound/drug screening (HTS)
access to the unique EU-OPENSCREEN small molecule collection (~140.000 compounds)
assay adaption
chemical optimization and profiling of preliminary 'hits'
bioprofiling of donated compounds

CONTACT
WEBSITE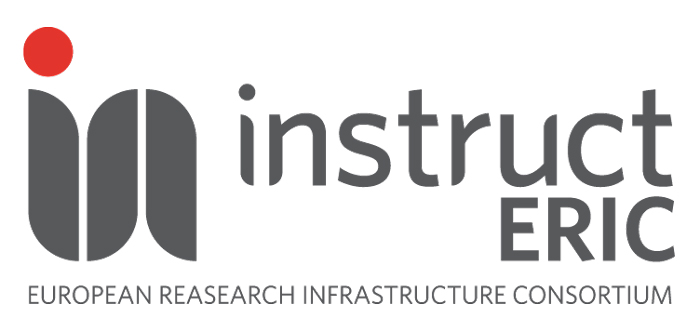 Instruct-ERIC
The European Research Infrastructure for structural biology research
DESCRIPTION
Structural biology is a diverse and far-reaching field. By deciphering the structure and dynamics of biomolecules, structural biology is unlocking the crucial mechanisms that underpin health and disease, and changing the way that we interpret molecular and cellular functions. The field is also in the midst of a revolution driven by advances in technology and methods, allowing scientists to correlate atomic-level structure and dynamics with functionality at the cellular level.
Instruct-ERIC is at the frontier of the integrative approach to structural biology, providing a single point of access to technology, training and expertise. Our research facilities in Europe offer access to a catalogue of technologies, from sample preparation to biomolecular and 3D structural analyses. As well as providing Open Access to scientific infrastructure, Instruct-ERIC delivers an extensive training programme in emerging methods, offers fully-funded internships, and awards pump-priming R&D funds for technology development. The services offered by Instruct-ERIC are available to academic and industry researchers worldwide, and fully-funded access is available to academic researchers from Instruct Member countries.
TECHNOLOGIES
Through our specialist research centres, Instruct-ERIC offers access to over 60 different services, enabling a multidisciplinary approach to solving multi-scale problems in structural biology.
Technologies available through Instruct include:
Sample preparation - macromolecular and membrane protein crystallisation, nanobody production.
Biomolecular analysis - native and proteomic mass spectrometry, molecular biophysics.
3D structural analysis - cryo-electron microscopy, bio-SAXS, NMR.
CONTACT
WEBSITE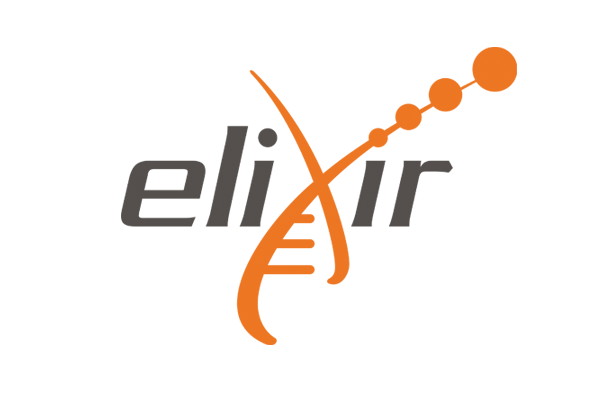 ELIXIR
A distributed research infrastructure for biological data
DESCRIPTION
ELIXIR, the European life-science infrastructure for biological information, is a unique and unprecedented initiative that consolidates Europe's national centres, services, and core bioinformatics resources into a single, coordinated infrastructure. ELIXIR brings together Europe's major life-science data archives and connects these with national bioinformatics infrastructures throughout ELIXIR's member states, of which there are 22 across Europe. By coordinating local, national and international resources the ELIXIR infrastructure supports the data-related needs of Europe's life-scientists. ELIXIR offers researchers access to bioinformatics expertise, data, tools, compute resources and training for their research. These provisions are made possible through extensive collaboration, consolidating the expertise and outputs of such a broad range of institutes.
ACCESS TO DATA SERVICES
ELIXIR facilitates virtual open and free access to more than 150 high-quality bioinformatics Services periodically reviewed and sustained by the ELIXIR Nodes. The types of services offered include those associated with:
compute power, to aid large scale data analysis
specific data resources, to aid analysis and hypothesis generation
3nteroperability and data standards, to improve compatibility between tools as well as data
software tools, to carry out specific analyses
training, to aid researchers and developers in using and developing services
In addition, ELIXIR promotes access to key ELIXIR 'Key Service Collections' that are recognised by public funders as recommended services for Life Sciences, for instance:
CONTACT
WEBSITE