Collaborations with partners
---
Euro-BioImaging has signed bilateral Collaboration Agreements with several European Life Science Research Infrastructures (RIs). In addition, Euro-BioImaging has signed agreements with imaging facilities around the globe and can facilitate collaboration with these imaging infrastructures. Below are short descriptions on the portfolio of our partners, including websites and contact details. Please reach out to us if you would like to receive further advice on working in joint research projects (info@eurobioimaging.eu).
Trilateral collaboration agreement signed between Euro-BioImaging, Instruct and EU-Openscreen to increase collaboration in support of molecular life sciences research: https://www.eurobioimaging.eu/upload/press_release_2020
Click on partners' logos to learn more
---
---
Engage with Life Science RIs – Watch our video!

EU-OPENSCREEN ERIC
European Infrastructure of Open Screening Platforms for Chemical Biology
DESCRIPTION
EU-OPENSCREEN is a Research Infrastructure (RI) of open screening and medicinal chemistry platforms, which enables small molecule studies in Chemical Biology. Scientists are enabled to use compound screening methods to validate novel therapeutic targets and support basic mechanistic studies addressing fundamental questions in cellular physiology – across human, animal and plant systems – using chemical biology methods. In fact, EU-OPENSCREEN integrates high-capacity screening platforms throughout Europe, which jointly use a rationally selected compound collection, comprising up to 140.000 commercial and proprietary compounds collected from European chemists. EU-OPENSCREEN offers to researchers from academic institutions, SMEs and industrial organisations open access to its shared resources. EU-OPENSCREEN will collaboratively develop novel molecular tool compounds with external users from various disciplines of the life sciences.
ACCESS TO TECHNOLOGIES
The offered technologies can be accessed at EU-OPENSCREEN partner sites: advanced screening platforms and medicinal chemistry facilities. EU-OPENSCREEN offers a jointly used rationally designed compound collection and operates an open-access bioactivity database, which will be accessible on a global basis. Users are requested to submit project proposals to the EU-OPENSCREEN central office. Depending on the project requirements, the RI can be accessed remotely or on-site.
Currently, the offered services include:
high-throughput compound/drug screening (HTS)
access to the unique EU-OPENSCREEN small molecule collection (~140.000 compounds)
assay adaption
chemical optimization and profiling of preliminary 'hits'
bioprofiling of donated compounds

CONTACT
WEBSITE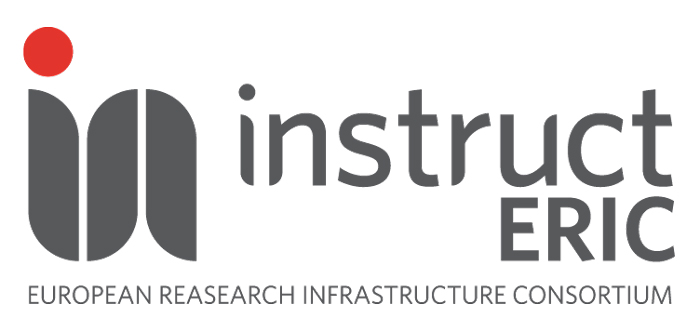 Instruct-ERIC
The European Research Infrastructure for structural biology research
DESCRIPTION
Structural biology is a diverse and far-reaching field. By deciphering the structure and dynamics of biomolecules, structural biology is unlocking the crucial mechanisms that underpin health and disease, and changing the way that we interpret molecular and cellular functions. The field is also in the midst of a revolution driven by advances in technology and methods, allowing scientists to correlate atomic-level structure and dynamics with functionality at the cellular level.
Instruct-ERIC is at the frontier of the integrative approach to structural biology, providing a single point of access to technology, training and expertise. Our research facilities in Europe offer access to a catalogue of technologies, from sample preparation to biomolecular and 3D structural analyses. As well as providing Open Access to scientific infrastructure, Instruct-ERIC delivers an extensive training programme in emerging methods, offers fully-funded internships, and awards pump-priming R&D funds for technology development. The services offered by Instruct-ERIC are available to academic and industry researchers worldwide, and fully-funded access is available to academic researchers from Instruct Member countries.
TECHNOLOGIES
Through our specialist research centres, Instruct-ERIC offers access to over 60 different services, enabling a multidisciplinary approach to solving multi-scale problems in structural biology.
Technologies available through Instruct include:
Sample preparation - macromolecular and membrane protein crystallisation, nanobody production.
Biomolecular analysis - native and proteomic mass spectrometry, molecular biophysics.
3D structural analysis - cryo-electron microscopy, bio-SAXS, NMR.
CONTACT
WEBSITE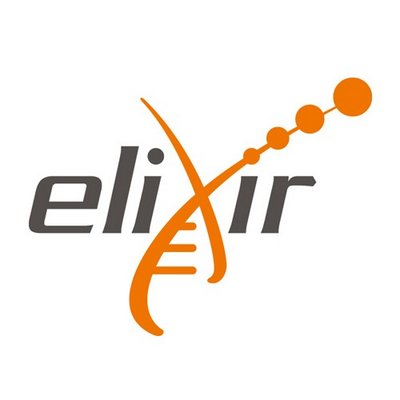 ELIXIR
A distributed research infrastructure for biological data
DESCRIPTION
ELIXIR, the European life-science infrastructure for biological information, is a unique and unprecedented initiative that consolidates Europe's national centres, services, and core bioinformatics resources into a single, coordinated infrastructure. ELIXIR brings together Europe's major life-science data archives and connects these with national bioinformatics infrastructures throughout ELIXIR's member states, of which there are 22 across Europe. By coordinating local, national and international resources the ELIXIR infrastructure supports the data-related needs of Europe's life-scientists. ELIXIR offers researchers access to bioinformatics expertise, data, tools, compute resources and training for their research. These provisions are made possible through extensive collaboration, consolidating the expertise and outputs of such a broad range of institutes.
ACCESS TO DATA SERVICES
ELIXIR facilitates virtual open and free access to more than 150 high-quality bioinformatics Services periodically reviewed and sustained by the ELIXIR Nodes. The types of services offered include those associated with:
compute power, to aid large scale data analysis
specific data resources, to aid analysis and hypothesis generation
3nteroperability and data standards, to improve compatibility between tools as well as data
software tools, to carry out specific analyses
training, to aid researchers and developers in using and developing services
In addition, ELIXIR promotes access to key ELIXIR 'Key Service Collections' that are recognised by public funders as recommended services for Life Sciences, for instance:
CONTACT
WEBSITE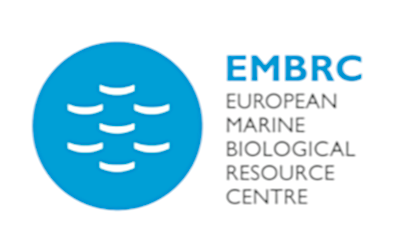 European Marine Biological Resource Centre
DESCRIPTION
The oceans represent the greatest biodiversity on Earth, with every lineage of the tree of life being present on or below the waves. Oceans thus offer a large number of biological research models with application and relevance in a broad number of disciplines, including evolution and development, regenerative biology, and cancer research. The oceans offer many opportunities for biodiscovery, bioprospecting, and biotechnological application. With more than 30 marine centres in 9 European countries, EMBRC functions as a service provider, or as an integral support structure to research and innovation projects requiring marine organisms or access to marine ecosystems.
ACCESS TO RESOURCES
EMBRC provides wild-type organisms (sampled on request), culture collections of a wide selection of microorganisms, and marine model organisms grown in the lab with full control of their life cycles. Genetically modified mutants are also available, and can be provided 'made to order' for some microorganisms; organisms can also be grown on-demand and at specified life stages. Users can either visit the EMBRC sites or have their requested biological resources shipped to their home institutions. For users opting to work onsite, a wide variety of modular experimental facilities for manipulating organisms or their environment are available and can be set up to accommodate most experimental designs. On site, users can benefit from fully equipped laboratories and analytical platforms, enabling them to carry out in-depth analyses. Prior to a visit, a dialogue is established between the user and the relevant platforms to determine the needs of the user and their set-up requirements.
Users retain full intellectual property (IP) rights on the work they carry out during their visit. All services and organisms can be explored on the EMBRC website (www.embrc.eu) or by contacting access@embrc.eu. EMBRC services include:
ecosystem access – means for carrying out in-situ research and sample collection, such as coastal research vessels and scientific dive teams;
specific data resources, to aid analysis and hypothesis generationbiological resources – microorganisms (culture collections, wild types), macroorganisms (laboratory models, wildtypes) for experimental purposes, to work on-site or shipped to your home institutions;
experimental facilities – a broad range of modular facilities comprising aquaria and mesocosms, wet and dry laboratories, climate rooms, and other specialised facilities capable of accommodating most experimental set-ups;
technology platforms – a suite of advanced equipment available on-site, comprising biological analysis, imaging, molecular biology and omics, remote sensing and telemetry, structural and chemical analysis;
e-services – bioinformatic tools for genomic and transcriptomic analysis, datasets of long term series and quantitative imaging;
training & library services – we can accommodate training and field courses with our teaching laboratories and conference facilities;
accommodation & catering – some of our sites offer accommodation and catering for visiting users
CONTACT
WEBSITE
Microscopy Australia
DESCRIPTION
Microscopy Australia is an Australia-wide network of university-based microscopy facilities. It provides open access to instruments, expertise and training for all Australian researchers regardless of their location. The instruments range from scanning and transmission electron microscopes, ion and atom probe instruments and X-ray techniques to light, confocal and super-resolution platforms. The full range of instruments and capabilities can be searched using Techfi™ – our online technique finder tool. This breadth of capability enables Microscopy Australia to support research in disciplines such as medical science and biology to art conservation, archaeology, agriculture, engineering, and nanoscience.
WORLD-RENOWNED TRAINING
To support efficient operation of our facility and maximise access for researchers, Microscopy Australia has developed MyScope™, the freely available world-leading online training tool in microscopy and microanalysis, providing simulator-based learning experiences for new users.
TECHNICAL DEVELOPMENT
Our microscopists are on the forefront of technique development and application, not only supporting users with instrument operation but using their extensive knowledge to push the boundaries of what is possible in order to answer the important research questions posed by researchers.
COLLABORATION
Through national and international collaborations, particularly with Euro-Bioimaging and Global Bioimaging, Microscopy Australia share their experience of establishing and operating collaborative research infrastructure as well as learning with our international counterparts in the areas of best practice, new and emerging technologies, and data analysis and management.
CONTACT
WEBSITE
Advanced BioImaging Support (ABiS)
DESCRIPTION
Advanced BioImaging Support (ABiS) is the Japanese infrastructure for bioimaging to support scientists in Japan who holds grants from the ministry of education, culture, sports, science and technology (MEXT). ABiS was established in 2016 at the initiative of MEXT as one of Platforms for advanced technologies and research resources. It aims to facilitate life sciences in Japan by providing scientists with access to resources from model animals to state of the art instruments, research materials, and technical supports, free of charge (as of 2018).
HOW IS IT OPERATED?
Situating the National Institute for Basic Biology (NIBB) and National Institute for Physiological Science (NIPS), the inter-university research institutes, as the hub of the network, ABiS is implemented primarily in a bottom-up manner with the cooperation of expert scientists of bioimaging belonging to 20 universities and institutes across the country. ABiS provides access to advanced light microscopy, electron microscopy, magnetic resonance imaging (MRI), and image data analysis, respectively.
HOW ARE APPLICATIONS MANAGED?
All proposals from scientists are processed by the web-based system for pre-consultation, full application, and reviewing by the ABiS experts and a few external reviewers.
WHAT ELSE CAN ABiS PROVIDE?
ABiS provides scientists with the platform for exchanging information and technologies. it also entails educational programs for young scientists including students in bioimaging and organizes workshops, symposia and training courses. In addition, ABiS organizes board meetings as well as general assembly meetings for strategic planning and training courses for ABiS-affiliated scientists and technical staff to improve their technical skills.
CONTACT
WEBSITE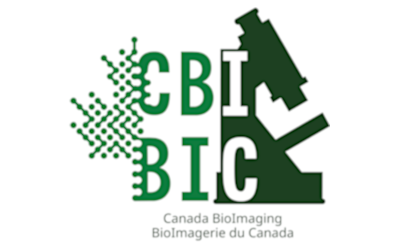 The Canadian Network of Scientific Platforms
DESCRIPTION
The Canadian Network of Scientific Platforms (CNSP) is a Canada-wide network that was founded in 2017 for infrastructure platforms from all disciplines from engineer to physical sciences, life sciences and health sciences. Canada Bioimaging (CBI) is the first technology node under the CNSP umbrella and has support from the Canadian Cytometry and Microscopy Association (CCMA) and the microscopical society of Canada (MSC). Canada BioImaging currently represents ~100 imaging facilities with nearly 200 members from 40 different universities and institutions.
QUALITY MANAGEMENT
Contribute to global initiatives to establish affordable samples and detailed reliable protocols for quality management for light and electron microscopy.
DATA MANAGEMENT
Develop a national strategy for microscopy data storage and management that follows international guidelines.
TRAINING & EDUCATION
The Canada Bioimaging community is already running cutting edge training programs. The network will coordinate and streamline training initiatives to avoid duplication of efforts, continue to offer existing training courses and develop new world class training in rapidly developing technology areas.
NEW TECHNOLOGIES
The community will identify key emerging technologies and keep the community informed. as technologies become more established and mainstream training regimes will be developed.
CONTACT
WEBSITE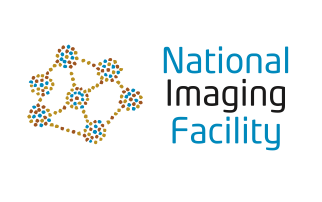 National Imaging Facility
DESCRIPTION
National Imaging facility (NIF) is an Australia-wide collaborative network of world-class imaging infrastructure, which was established in 2007 under the national collaborative research infrastructure strategy (NCRIS) program.
Connecting researchers with infrastructure, NIF provides open access to cutting-edge imaging technologies and highly specialized expertise to national and international users in three main themes of:
Molecular Imaging and Radiochemistry;
Human Imaging; and
Animals, Plants, and Materials Imaging.
ACCESS TO TECHNOLIGIES
NIF offers a wide range of imaging capabilities from molecular, pre-clinical (small and large animal), human, optical, and in-vivo imaging in addition to cyclotron and radiochemistry facilities.
The unique and cutting-edge technologies facilitate competitive research and innovation, as well as, multidisciplinary collaborations that are essential for world-leading research and addressing global challenges.
ACCESS TO HIGHLY SPECIALIZED EXPERTISE
Through its network of scientific fellows, NIF provides expertise in project design, animal handling and ethics, best tools for image acquisition, and best practice in data analysis and interpretation, data management and curation, and data reuse.
ACCESS TO DATA SERVICES
NIF offers infrastructure systems for data transfer from instrument to repository, including automated capture and curation of metadata, with the option for researchers to publish the meta-data and the data. Trusted data repositories provide an extension to deliver durable, reliable, high-quality data, whereby data is certified to have been acquired according to an agreed process, integrated with a persistent identifier for the scanner used, and associated with relevant quality control data. NIF is also a partner in the characterization Virtual laboratory (cVl), which provides researchers with a desktop in the cloud, preloaded with the most popular image analysis software. NIF is committed to promoting F.A.I.R. data principles.
CONTACT
WEBSITE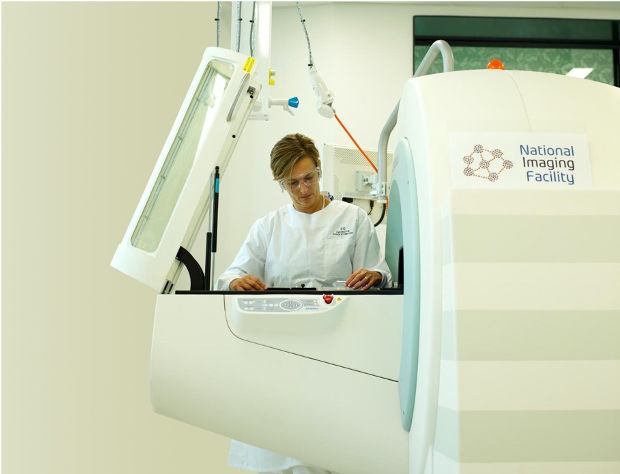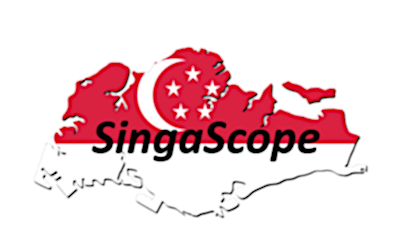 SingaScope
DESCRIPTION
A Singapore-wide microscopy infrastructure network is a new project funded by a national research foundation shared infrastructure support (SIS) grant in Singapore. The project is a partnership between the Agency for Science, Technology and Research (a*star), the National University of Singapore (NUS), Nanyang Technological University (NTU) and SingHealth.
ACCESS TO INSTRUMENTATION AND EXPERTISE
The project will network the wealth of biological and biomedical microscopy infrastructure across Singapore to enable scientists to identify and access instrumentation and expertise, with a key principle being that all researchers, whether from academia or industry, will have access to these valuable resources. SingaScope is developing an online searchable database and app to enable researchers to identify the resources available.
STRATEGICALLY EXPANDING CAPABILITIES
Leveraging on existing well-equipped microscopy platforms, SingaScope will continue to develop the infrastructure available through strategic acquisitions of emerging technologies – keeping Singapore at the cutting-edge whilst avoiding unnecessary duplication. Routine equipment is already widely available across Singapore but the project will ensure it is well-maintained and kept up-to-date. Advanced instrumentation, and the relevant expertise, has more limited availability, so sharing these resources widely will make a significant difference to a multitude of research projects.
DEVELOPING HUMAN CAPITAL
We will continue to develop Singapore's human capital, raise service standards and cement Singapore as the regional centre of excellence for microscopy training. SingaScope will achieve this by educating scientists, at all levels, in microscopy and training facility staff in both technical and managerial/operational skills
EXCHANGE OF EXPERIENCE AND INTERNATIONAL ENGAGEMENT
SingaScope will provide a forum for the exchange of experience and information between scientists both within Singapore and with the international community by engaging with similar initiatives overseas.
CONTACT
WEBSITE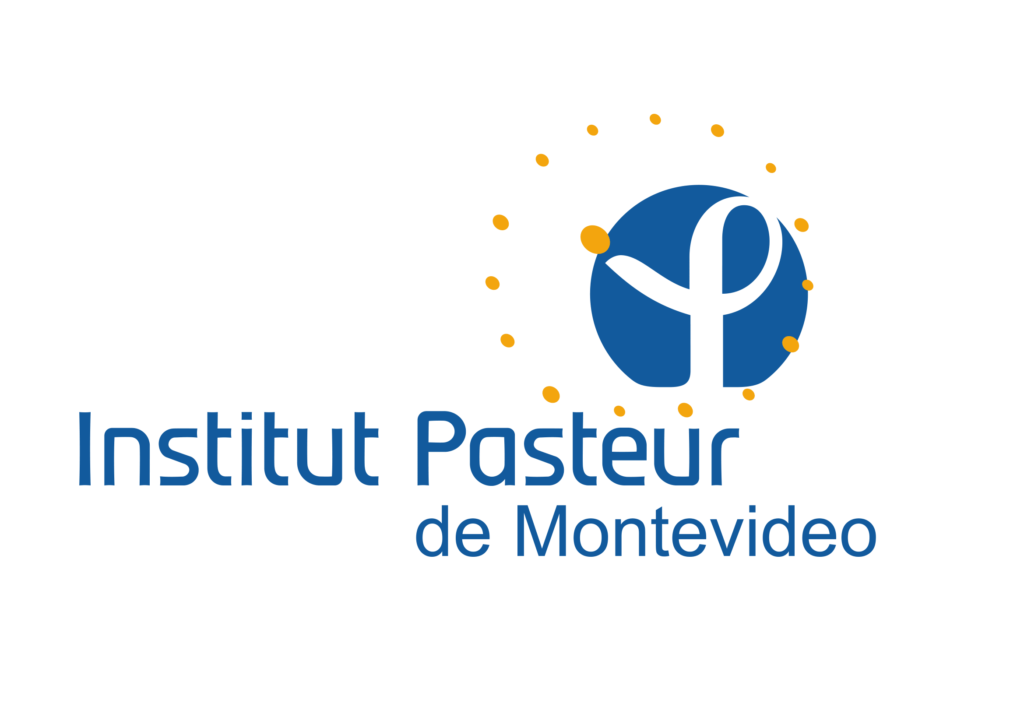 Institut Pasteur de Montevideo
DESCRIPTION
The Institut Pasteur de Montevideo is a non-profit foundation dedicated exclusively to promoting scientific and technological research in the fields of human biology, biomedicine, molecular pathology and other disciplines related to them, as well as organizing and implementing courses, seminars and training for investigators, and take any action in connection with such investigations; undertake any research work that may be necessary for the advancement of science in the fields described above; make discoveries and inventions, register patents, among others.
GOALS OF COLLABORATION
The goal of this collaboration is to build a strong alliance started between Institut Pasteur de Montevideo, which shall mutually benefit the Uruguayan and Latin American imaging communities and Euro-BioImaging by linking imaging infrastructures internationally, to support research in the areas of biological and medical sciences. The collaboration framework aims at building the alliance with a particular focus on identifying sustainable funding mechanisms to guarantee international partnership of the involved national infrastructure facilities.
MODALITIES OF COLLABORATION
The modalities of collaboration can take many forms. In particular, we aim to work together with the Uruguayan imaging community to share experiences and best practices, as well as set up staff exchange and user projects. Together, we will explore funding channels to implement these ideas.
CONTACT
Leonel Malacrida
WEBSITE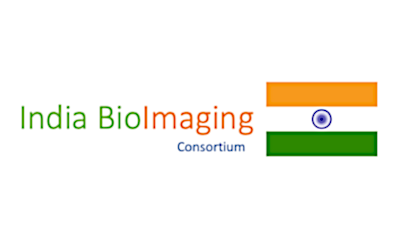 INDIA BIOIMAGING
DESCRIPTION
Inspired and guided by Euro-BioImaging, the India-Bioimaging consortium was started in 2012 and it is the Indian research infrastructure for imaging technologies in biological sciences. The consortium partners offer open access to their services to bioscience researchers. Indian researchers can access imaging stations, expertise, training opportunities which they do not find at their own institutions or among their collaborative partners.
ACCESS TO TECHNOLIGIES
Biological imaging (e.g. lSCM/CLSM (single and multiphoton), STED, SIM, STORM, FCS, SPIM, TIRF, FLIM) can be accessed by scientists coming from all over India at the partner institutions of the India BioImaging consortium. The India BioImaging users get expert technical assistance and support while running their imaging experiments. The imaging technologies available at National Centre for Biological Sciences, Bangalore can be accessed through Centre for Cellular and Molecular Platforms and others can be directly accessed through consortium partners at Indian Institute of Science, Bangalore and Indian Institute for Science Education & Research, Pune.
ACCESS TO TRAINING SERVICES
The India Bioimaging consortium offers training courses at different levels and on many different imaging technologies for scientists as well as imaging facility operators. One of the partners of India Bioimaging consortium, the National Centre for Biological Sciences (TIFR) has been organizing the Bangalore microscopy course every year in collaboration with University of California, San Francisco, since 2009.
CONTACT
WEBSITE